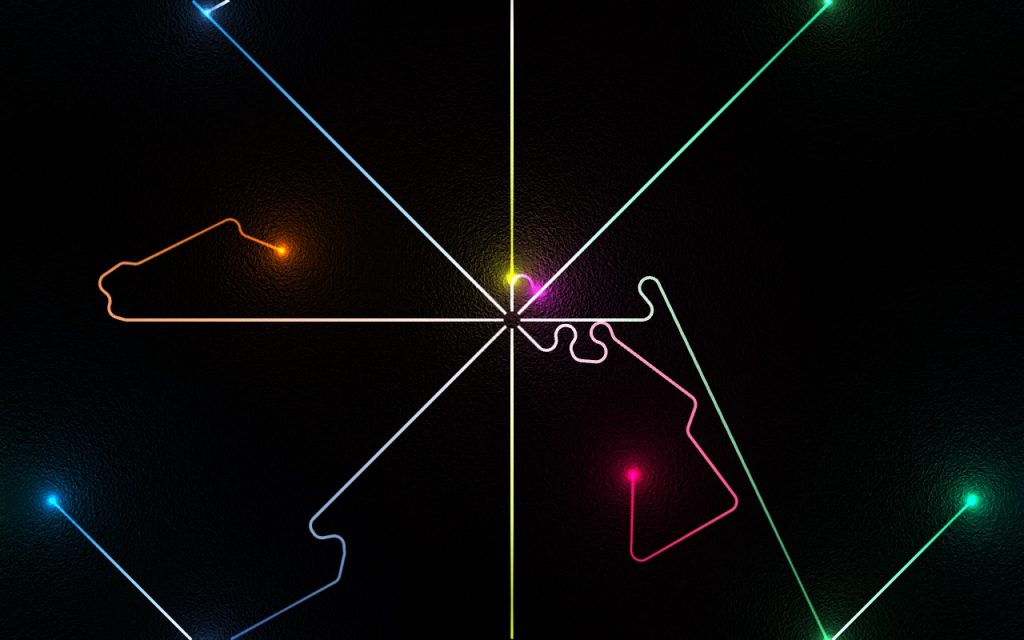 LineFight is an arcade party game for up to 8 players on one Mac. control your continuously growing line strategically to encircle your opponents and try to avoid crashing into one of their lines. for every player you outlive, you'll receive one point and after a set number of rounds, the player with the most points is the winner.
The Game features customizable, uncomplicated left/right input for 2-8 players. Multiple players can use one or multiple input devices: Keyboard, Mouse, Gamepad, Joystick you name it! Virtually anything that has buttons.
There are customizable gameplay options like line speed and width, the option to turn the screen walls on and off (to allow players to teleport to the other side of the screen as they enter one side), optional line gaps and more!