The DELL S3221QS is a Curved 32″ UHD Monitor. At a price of around $400, it sounds almost too good to be true and, after trying one, I got two more for my home office. With the curvature they're perfect for an L-shaped desk and creating a multi-tasking workplace. From the back, they form a nice curve and the wavy pattern on the back looks great.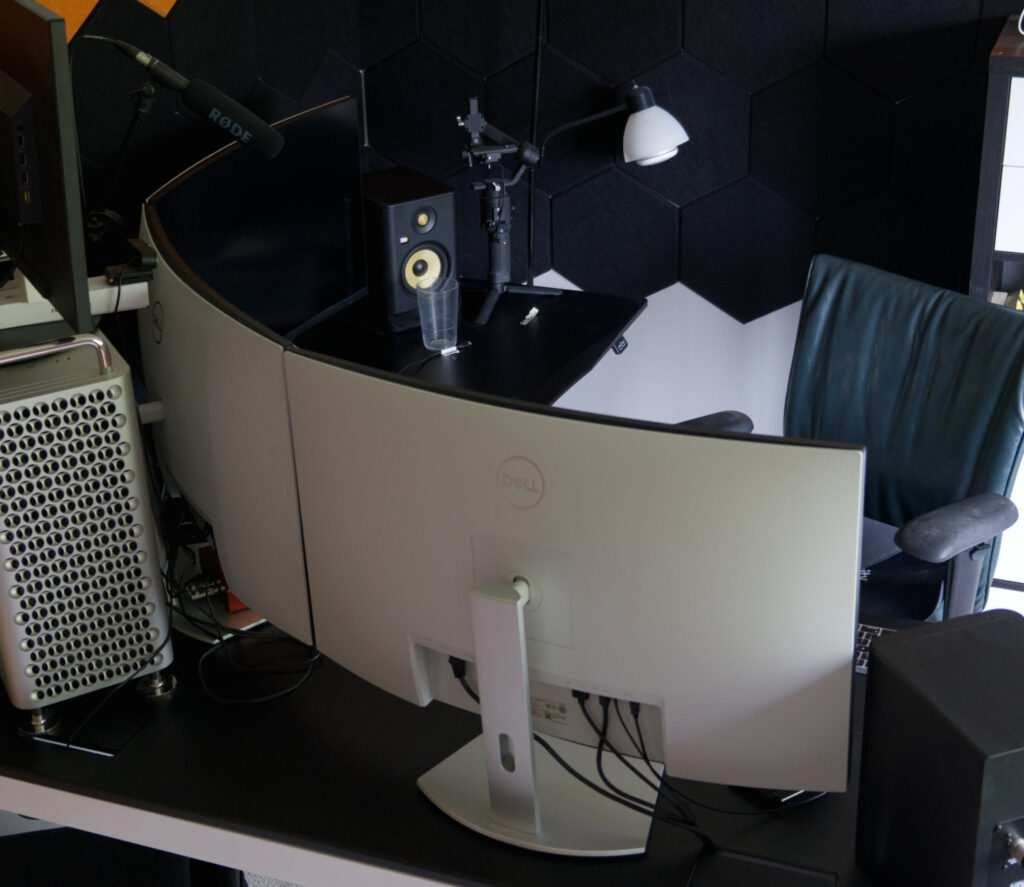 A good way to start this would be by saying that yes, it is too good to be true.
Unfortunately, just after the one-year warranty expires, the Monitors show noticeable degradation at the edges of the panel, resulting in discoloration at the edges. This happened to all three of the monitors I'm using so it looks like I didn't just get unlucky but it seems to be a series issue with this model.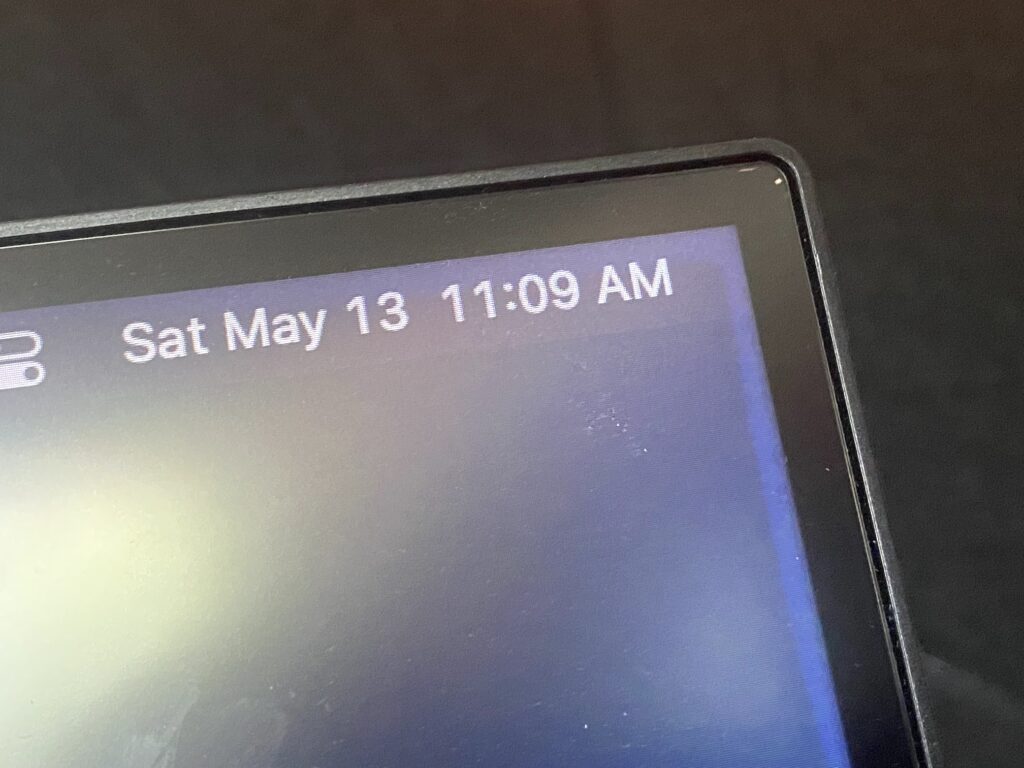 Other than that, they're pretty mediocre, but that's acceptable at the price. Contrast isn't great and when tying to play games, slight ghosting is visible. Input lag is low, though which is great for work. Overall, these are good work monitors to give plenty of comfortable HiDpi space (I run them at full "retina" size, giving me a 1920×1080 point space at the native 3840×2160 resolution.)
I'm using MonitorControl to adjust the brightness and it works great. The monitors support variable refresh rate from 40-60hz. When using VRR, I get noticeable flickering, though (using a 2019 Mac Pro with a AMD Radeon Pro W5700X.) It is possible to turn off VRR in macOS, but the OS used to revert back to VRR after every reboot. It seems like Apple recently fixed this in macOS 13.3. It would have been nice to disable VRR in the Monitor settings, though. The Monitor offers a variety of different settings, but being able to use MonitorControl for brightness, I don't need the clumsy OSD. When I send the Mac to sleep, the monitors will automatically turn off. They also wake up again when waking up the Mac. This should be a given, but I've had problems with non-Apple monitors before and I'm glad it works as expected here.
The monitors feature built-in speakers, but as expected, they don't sound great and as usual with monitors like this, I wonder why they exist at all and why they weren't omitted.
There's also a 2-port USB-A HUB. That's not a lot of ports, but I'm also not complaining since it's useful and perfect for peripherals. Input can be driven via HDMI or full-size DisplayPort. I use a USB-C/Thunderbolt to DisplayPort cable for all three.
+
price
curvature allows for creating a nice circle to be immersed in your work
–
panel dissolves at edges after only a year
unable to turn off VRR in OSD
mediocre colors and panel refresh